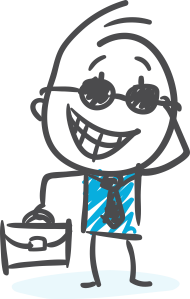 You're a busy Real Estate Professional, and need to be focused on transacting sales and developing new business. Your Real Estate Agent Insurance solutions should not be holding you back.
As a professional services company, you have insurance needs beyond the average business, you need more than general liability and property insurance, you also need excellent professional liability insurance.
You need an insurance agency that understands you, and your real estate business, that offers excellent insurance solutions that provide you excellent protection, but won't break you budget.
We get that.
Get the broadest real estat agent insurance
As a Real Estate Professional you have many ways to expose risk to your business, this requires a careful review of your insurance needs.
Just suppose:
Your office was destroyed by fire or vandalism
A customer brought a lawsuit against you for a slip and fall
A customer brought a lawsuit against you for an omission in a sales contract
A business had to shut down depriving you of income
Your business documents were lost or destroyed
Here's a two-tier insurance solution:
Tier 1: Property & Casualty
The property & casualty tier of your real estate agent insurance solution coverages your general liability and property. This includes the slips & falls, your business personal property and your buildings.
Tier 2: Real Estate Agent E&O Insurance
The second tier of your real estate agent insurance solution is E&O insurance. As a professional services business you need this form or professional liability protection to protect your financial interests should you have an error or disagreement over your services with a client.
Why Choose IronPoint Insurance Servcies?
When you buy a business insurance or professional liability policy through IronPoint Insurance Services you are entitled to 24/7 claims service with our A-Rated insurance carriers.  You also get access to an insurance agent who is a specialist in the Real Estate category and can provide you excellent advise and consultation. We provide free quotes for all our programs, request a quote today or call us at 877.334.7646.
Disclaimer:
This is only a general description of coverages and of the available types of insurance and is not a statement of contract.  Details of coverage, limits or services may not be available for all businesses, with all programs, and may vary in some states.  All coverages are subject to the terms, provisions, exclusions and conditions of the policy itself and in any endorsement.