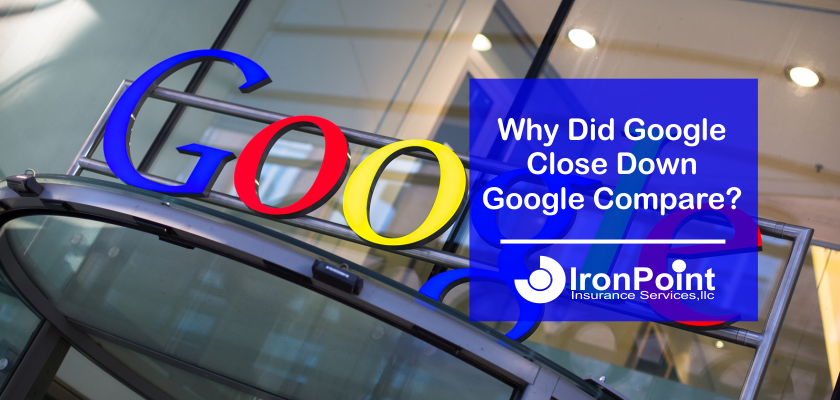 It was only a short time ago that I wrote a blog post about Google Compare entering the domestic online auto insurance rate comparison auto business. At the time of drafting that post there was a lot of speculation that Google's entry into the market was going to shift the paradigm, that Google was validating the emergence of the modern aggregator in the U.S. auto insurance market.
Here were are, not even a year later, and the headlines are about Google exiting the online auto insurance rate comparison business. What a difference a year makes! 🙂
It's easy to see how this news may make some feel validated, or how it would make the the remaining aggregators bullish about their futures. But we're left wondering why Google would make such a dramatic and swift decision to end their comparison shopping endeavors.
Could it be that they were just not good at meeting the consumer's needs? Were they unable to get good carriers to sign on to the platform? Were customers not responding?
It's possible there is a hint of truth to each of these things, but I believe the reason lies elsewhere.
So why did Google shutdown comparison shopping?
Only the folks at Google can definitively answer that question. The rest of us are left to piece together the puzzle from intuition, intelligent guesses, and facts we can derive from other recent moves by Google.
The first piece of the puzzle is Google's (or Alphabet Inc's) share price. Since the announcement Google's shares have been rising. This suggest that analysts see Google's departure from the online auto insurance rate comparison segment as either a non-event, a wise decision, or the right move in favor of other Google ventures.
I think it's the latter. The decision to exit the online auto insurance rate comparison game was because Google Compare was becoming a conflict for the other core advertising segments, at least those that relate to insurance and finance sector ad buyers.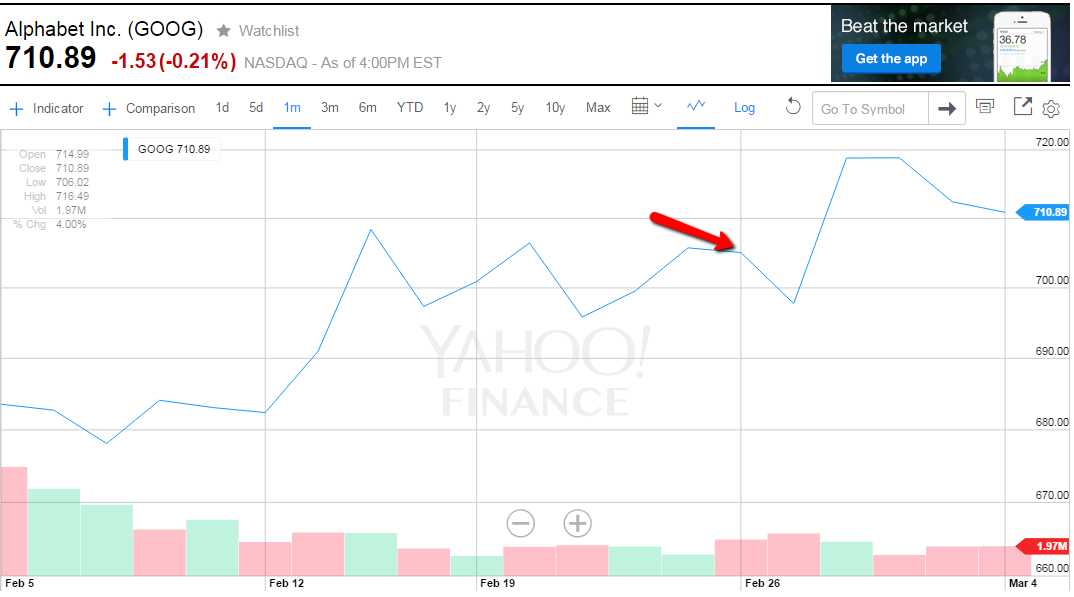 Who are the biggest Google advertisers?
Google is, at it's core, an advertising company. They derive tremendous revenues from selling ad space in their search results and in their network. It's big business. According to Wordstream, in 2011 Google advertising revenues were $37.9 Billion.
In the 2011 study, retail giant Amazon was the largest overall spender at a reported $55.2 million, the largest overall segment, however, is the insurance & finance sector. Insurance and finance companies represent $4.0 billion in total revenues for Google.
If Google's foray into the online auto insurance comparison quote business wasn't appealing to some insurance companies, and those companies where big advertisers with Google, it seems logical that Google Compare may have been viewed as more threat, rather than benefit.
Let's just breakdown who represents the $4.0 billion of insurance and finance company advertising spend. The top 3 spenders are State Farm ($47.7 million), Progressive ($43.1 million), and GEICO ($23.7 million).
All three of these spenders were not on the Google Compare platform, they aren't on many (if any) of the aggregator platforms, and they likely won't be soon. Each of these companies have significant investments in their brands, to place their rates in the mix with other, less cultivated brands, provides no benefit to the insurance carrier. If anything, they would only elevate other brands, like The General or Mapfre, through association.
It is possible that the most identifiable brands, like State Farm, GEICO, Progressive, Allstate, Esurance, and Nationwide, viewed Google Compare as a threat to the future success of their advertising spend on Google, and may have said as much to the search titan.
| | | |
| --- | --- | --- |
| Rank | Industry | Spend |
| 1 | Insurance & Finance | $4.0 Billion |
| 2 | Retailers & General Merchandise | $2.8 Billion |
| 3 | Travel & Tourism | $2.4 Billion |
| 4 | Jobs & Education | $2.2 Billion |
| 5 | Home & Garden | $2.1 Billion |
| 6 | Computer & Consumer Electronics | $2.0 Billion |
| 7 | Vehicles | $2.0 Billion |
| 8 | Internet & Telecommunications | $1.7 Billion |
| 9 | Business & Industrial | $1.6 Billion |
| 10 | Occasions & Gifts | $1.2 Billion |
There's a change happening with Adwords
It's possible that we are incorrect about the perception that big insurance ad buyers may have had about Google Compare. Maybe there was something else that was just more important to Google?
Recently Google changed the way they offer up AdWords. Under the new display paradigm, there will only be a small number of ads placed at the top of the search result, and a few more at the bottom. Previously, Google would offer ads both at the top and bottom, and in the right margin. The question that still remains is, will there be an increase the cost of CPC's.
With less opportunities to display ads, it only stands to reason that scarcity will drive a higher bid price, so we assume it get more expensive.  Heck, it's not cheap to purchase key words related to the auto insurance space already!
Why is this significant?
Google Compare took up a slot of AdWords real estate at the top of the search results. If there is a strategy to optimize CPC's, then Google Compare was taking up a prime sell-able slot. If you take this thought a step further, and remember who the big spenders are, and the largest buying category, then the notion to optimize CPC's, has less value if your biggest spenders in your largest segment are questioning your value.
Don't take it from me
We don't claim to have any inside knowledge about the comings-and-goings at Google. We are just assessing the choice to exit the online auto insurance comparison quote business against some of the more empirical data available. And we are not alone in some of our theories, recently Andrew Rose of Compare.com offered a similar autopsy of the situation.
Below we've provided the audio of Andrew's interview with Ryan Hanley of Agency Nation.
Conclusion
For business and marketing junkies, all things Google are fascinating. Why the do, or don't do things are sometimes transparent, but this move is more opaque.
Regardless of the why, for those who think this emerging marketing system for auto insurance is not working, think again. There will always be a place for online auto insurance providers, and the aggregators are just a natural extension of the model.
Just like there will always be a place for insurance agents, of all stripes, there is a place for online auto insurance and those who want to aggregate the quotes.