Google has finally launched their comparison auto insurance shopping platform, and I'm still wondering, do I really care? I recently wrote a blog article about the resurgence of comparison sites, like Compare.com and CoverHound.com, and I'm not real threatened by those competitors.
So, what makes Google any different?
The reality is that online comparison auto insurance sites have existed for some time now, and direct-to-consumer carriers like Esurance, Progressive, and GEICO have been selling online since the early 2000's. And while it has taken a bit of a toll on the agency market, I don't see it as being more than a natural migration for the DIY segment of the market.
Some agencies will suffer, I can see that already, but they'll be the same ones who aren't faring well against the current online auto insurance competitors.
I guess the material difference isn't that there is another online auto insurance comparison site, it's that Google is doing the comparisons. With a share of about 75.2% of all searches, according Bloomberg, Google is currently the hands-down leader in search. And while 75.2% represents Google's lowest share of search since 2008, they remain a real factor for all things internet.
So, once again, should I be concerned by Google Compare?
My magic 8-ball tells me, "Reply is hazy, try again." Honestly, I just don't know. My instincts tell me this is a non-issue for our market, Google Compare just has an interesting brand identity.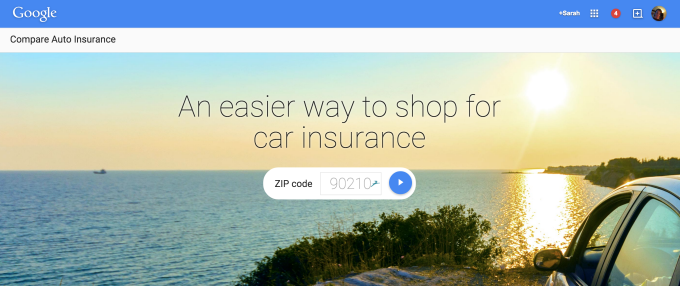 As insurance agents we have witnessed all types of non-insurance verticals attempt to penetrate our market; banks, car manufacturers and dealers, department and big box stores, and now search engine providers. Still, insurance agents represent over 80% of all insurance sales for personal insurance, and over 90% for commercial lines.
Why do I remain bullish on insurance agents?
Online auto insurance comparison sites are anticipating consumers to view insurance as a commodity, and they believe our market will go the way of the travel market … each wants to be the Travelocity or Priceline of the insurance industry.
I'm no expert on the travel market, so I won't try to answer why that industry succumbed as swiftly to online as it did, but I can see that insurance may have a more difficult path to full online arbitrage. And it's for two reasons:
The price is the price, you normally can't get a better rate on an aggregator's site than you can with the carrier directly … OR THE AGENT. If you pay for the rate through the comparison site, and it would have been the same as with a local agent, you sacrifice the assistance of the local agent, did all the work, and still paid the same.
There are very real differences between carriers, and it's beyond the amount of service and coverage that is offered. This is well beyond the limits of liability or deductibles one selects, it's what is written into the policy language. So $500 for one carrier may not be the same as $500 for another. Who is going to advise the consumer of this? Hopefully not the claims adjuster … after a denied claim. :-( And I'm only talking about auto insurance, where policy differences can be significant … but much less than in home or business insurance.
Agents need to stick to their guns. I gotta be me!
Insurance agents provided a real service, and that service has value. Who else wants to read boring insurance contract language to understand the right combinations of policies and coverages to protect your assets?
But as insurance agents, we also need to understand that the modern consumer shops differently, and they respond to companies that provide a real utility. So, insurance agents, get yourself online too. Create value in your social media, your website, your email, and in the information or education you can provide.
The best way for insurance agents to meet the momentum toward online commerce is to take our strengths, good relationships and problem solving skills online!
Why should I complain, we can sell an online auto insurance policy too.
I did the perfunctory online quote on the new Google Compare site, and all the scenarios I did had Mercury Insurance coming up #1. Ha! I'm a Mercury Insurance agent, so I still have some of the best rates in the state. And I offer the quote online … and you can buy it too. So, I guess I'm a little like Google … I'm Googly!
Conclusion
Nobody is going to stop the momentum to push more commerce online, we as agents simply need to embrace it, and learn how to express our strengths using all the new media available. So Google, do your best to tell auto insurance customers that Mercury Insurance is the best rate in our area … and I'll do my best to promote that they should buy it from me at the same price.