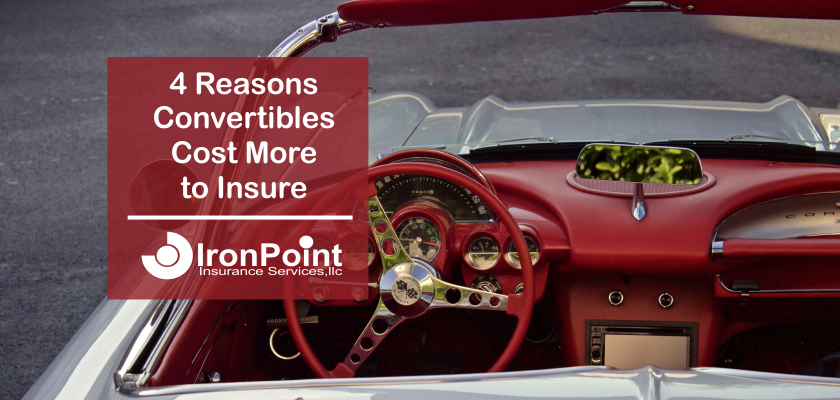 So you live in sunny California, where we get sunshine 68% of the time. Life is good.
It's time to take advantage of all this fun-in-the sun and get that nice convertible you've always wanted. The last thing on your mind is the cost of your California auto insurance.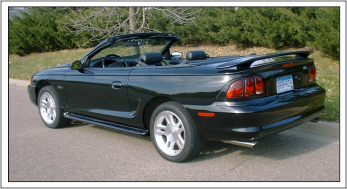 I can recall back ... way back ... in 1999, when I had the opportunity to buy my first "real" car, I bought a fancy convertible Mustang GT, just like the one to the right.
So I get it, you're not going to call your insurance agent to discuss your options, your heart is set on driving off with this nice new ride straight-away.
You sign the deal and and that sweet-ride is all yours. Then you call your insurance agent to all the car,  and you're shocked to discover that your auto insurance increased because you're now driving a convertible.
There are some insurance myths, but if you've heard that convertibles can be expensive to insure … well that has some truth to it.
The reality is that auto insurance companies have become increasingly accurate at understanding the costs of insuring many different cars, and you should always consult your auto insurance agent before you make a purchase. The difference in the price of insurance can sometimes be a deal breaker.
With respect to the cost of insuring a convertible, there are four (4) reasons why you may spend more to insure that fancy new, eye-catching ride.
4 reasons your convertible can be expensive to insure:
1 - If a car cost more to purchase, it's going to be more to insure
Auto insurance rates can vary greatly between vehicles. A basic rule of thumb, especially for collision and comprehensive coverage, the more your car is worth, the more it will cost to insure. Typically, convertible cars cost more to purchase than a similar model with a hard-top. Frankly, this really isn't because of consumer demand ... or that their fun to drive. Convertible vehicles have added safety features and, of course, the cost for the motor and other parts that control the convertible top. So, to make a long story short, convertible cars cost more to buy and, therefore, convertibles can also cost more to insure.
2 - If your car has higher horsepower, it's going to be more to insure
If your convertible just so happens to be a sports car with a V-6 or V-8 engine, like my old Mustang GT, you should expect to possibly pay more for auto insurance. This is intuitive to most of us, if the car is faster, has more power, the chances of an accident are higher, and the damages created can be more expensive. So this reason doesn't necessarily apply to convertibles exclusively ... all you muscle-car junkies are likely paying more too.
3 - Soft Top Convertibles Are Prone to Theft and Vandalism
For years thieves have been cutting open the tops of convertible cars to gain access to the vehicle, this means items left in the car, and the car itself can be more easily stolen. This is also not a myth, it really happens, and it's another reason your convertible car can cost more to insure.
4 - Convertible vehicles weight more, especially those hard-top convertibles
The weight of a car can factor into the determination of your auto insurance premiums. Some companies have a horsepower to curb-weight ratio for determinations of performance. This can impact the premiums for convertible cars as they have added weight for strength and the motor to operate the convertible top. This is much more of an issue for the convertible hard-tops out there.
Conclusion
There are many factors that contribute to your auto insurance premiums, and some may have never crossed your mind. The moral of the story here is that many of us forget to check-in with our insurance agent prior to buying a new car, so make that call first. Knowing if a certain type of car is more expensive to insurance can help you to understand if it's right for you .. and your monthly budget.
It will feel much better cursing down the coast with the wind in your hair, if you know your California auto insurance didn't just become a burden
Image Source: Bench Accounting